Amazing Packages
We've been working really hard to improve all our software with this amazing new features that you aked for! Check out the Divine Security Ltd's new amazing software.
Standard
Features
Receiver Software (1)
Admin Software (1)
SMS alarm message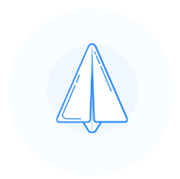 Standard
Ideal for small companies that are looking for a reliable and efficient monitoring software. Gives you total control of all events and is customized to fit your unique business culture. This amazing package is for you! What are you waiting for? Contact us today!!!
Deluxe
Features
Receiver Software (1)
Admin Software (1)
SMS alarm message
App for events notifications
Panic alarm button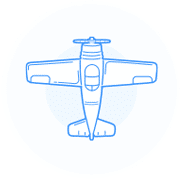 Deluxe
Ideal for growing medium sized businesses. Gives you the ability to attract and maintain more customers through the exciting and technologically advanced features this package offers. Contact us today!!!
Features
Receiver Software (1)
Admin Software (1)
SMS alarm message
App for events notifications
Panic alarm button
Technician Platform Support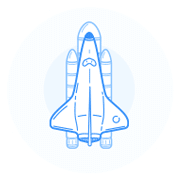 Premium
Specifically customized for companies that want to thrive above the competition. With our uniquely designed features, this package provides you with the tools needed to offer excellent service to your clients. Contact us today!!!
Divine Security Monitoring Software (DS_MS)
In an era where safety and security are not left up to chance, the brain of your central monitoring station is what you rely on, when hundreds are relying on you. Divine Security Monitoring Software has been uniquely designed and customized to serve companies that are in the business of delivering the fastest and most accurate responses possible. DS_MS provides you with a reliable, efficient, and seamless monitoring system tailored to meet the needs of your clients. Our individualized packages deliver cutting-edge solutions that are both stable and evolving with powerful and easy-to-use features for all of your monitoring needs.
Safe House App
With SafeHouse App your clients always know what is happening at their place with real-time notifications and remote control
SMS Alarm Message
You and your clients could receive SMS notification of every alarm event
With SMS alarm messaging your monitoring station personnel can now push text message to your raped response team while they are on the phone with the client.
Technician Plataform Support
As the world is going green the need for paper is going out with the technician support web portal technician can now add the clients from in the feel to the admin software.
The technician's platform tool is useful for tech in the field when programing alarm system, All data entered into the technician platform in the field will be upload to the client account in the admin software.
Requirements
| | |
| --- | --- |
| CPU | 2 Ghz |
| RAM | up to 4 GB |
| Hard Disk | 500 MB |
| OS | Microsoft Windows 8/10/Server 2012 |
An Ethernet adapter card that is capable of the TCP/IP protocol and is connected to the same LAN as the receiver's 10/100BASE-T ports.
A video card and monitor configured for minimum screen resolution of 800x600 pixels, high color (16 bit).
Microsoft compatible pointing device.
At least one speaker for sound signals.
All computers must operate in the same network when Automation Module is being installed in several workplaces.